how to get started
Few Simple Steps
for Successful SEO in Canada
01
Project Introduction
We're a team of SEO Guru who truly care for our work and for each other.

02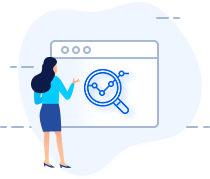 Keywords Research
Quickly find the Best Keyword for your project
03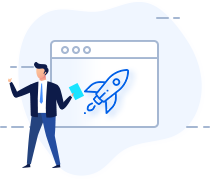 Wait for Results
You can now Relax Our SEO Expert are about to Rank your Website in Google page 1 !
Rank your Website on Google
Dominate Your Competition with
Process-Driven SEO in Canada
What is Content Marketing?
Facebook, Twitter, Instagram and many other networks are simply a part of daily life for millions – in fact, billions – of us. The ubiquitous use of Facebook extends to more than a quarter of the earths population- that's more than 2 billion active users.
With such a far-reaching scope, it's no wonder that these networks have become such a valuable tool for businesses. If you're not posting on Facebook, trending on Twitter or sharing pictures on Instagram, you're behind the times – but we can help.
Effective social media marketing is about much more than just posting. Understanding proper optimization on social networks is a nuanced and delicate thing. What works for one brand may not be best for your brand.
At their core, keywords are one of — if not the most — single important component of a successful SEO campaign. Keywords refer to the words typed into a search box – be it on Google, Bing, or Yahoo. However, there is much more to keywords than just that.
The keywords typed into a search box reveal certain details about customers and how they go about searching for things. Knowing this, it's important to target keywords that mimic your customer's minds and search tendencies.
We live in a world called Mobile-First where your customers rely heavily on smartphones for their online activities. Hence, you need to rethink the mobile experience and customer satisfaction.
Mobile apps have been the center of innovation for many years. With the ever-increasing market and latest technologies, mobile offers hundreds of new opportunities for brands to deliver value to customers in moments of need.
Whether the need is big or small, vital or trivial; we have been delivering mobile app development services to brands, organizations, start-ups and individuals from last 10 years.
What is SEO Optimization?
Most internet users begin their session by searching for something – that something is a need. People use the internet to fulfill their need for information, whether it's settling a bet on who was the 14th president (Franklin Pierce, by the way) or finding a local restaurant, perfect piece of clothing, or the ideal contractor for a home remodel.
Search engine optimization (SEO) is the process of helping your customers connect with your business online.
Our team uses modern SEO services, backed by the best digital practices, to increase your traffic & rankings for vetted keywords and long-tail phrases that drive business to your site.
Growing user expectations propel ongoing changes to technology, and have forced brands to deliver digital experiences that are not only fun, and intuitive but engaging as well; making it more important than ever for brands to be accessible everywhere, in real-time and on both desktop and mobile devices.
At Ranking Canada, we build websites that are clean, clear and customized to create lasting impressions both visually and interactively. Our experienced team of web developers has successfully completed 2750+ web development projects for both the world of startup and for enterprises as well.
Everyone knows how important it is to advertise online. Go where the customers are, right? That's why advertising on Google, specifically, is becoming increasingly popular.
And it's extremely easy to set up and manage, especially on a high level.
Or is it?
What many people don't know is just how difficult it is to set up and manage a PPC campaign effectively.
That's where Ranking Canada comes in.
Ranking Canada is setting a new standard for PPC management because we treat your campaigns and ad dollars as if they were our own. We are constantly watching your marketplace and making realtime adjustments just as a day trader would trade stocks on your behalf.
choose your plan
Flexible Pricing Plans
We have experience working with large and small businesses and are ready to
develop a targeted strategy and plan that's just right for you.
Standard
$ 69.99
Monthly Package
Social Media Marketing
2.100 Keywords
One Way Link Building
5 Free Optimization
3 Press Releases
Choose Plane
Economy

$ 79.99
Monthly Package
Social Media Marketing
3.100 Keywords
One Way Link Building
10 Free Optimization
5 Press Releases
Choose Plane
Executive

$ 89.99
Monthly Package
Social Media Marketing
5.100 Keywords
One Way Link Building
15 Free Optimization
10 Press Releases
Choose Plane